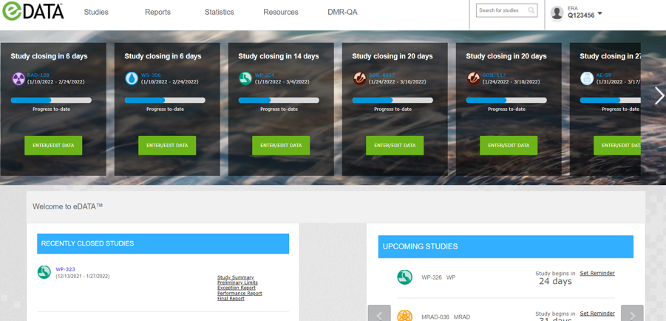 Streamlined Data Insights for Your Quality Assurance Program
When you feel pressure to manage your quality assurance program more efficiently, maintain your laboratory's accreditations, or gain greater control over your lab's performance, ERA's simple-to-use online PT data management system, eDATA 2.0 portal allows you to:
Enter data faster with streamlined data entry
Quickly access all of your PT reports
Review your PT status and identify where corrective action may be needed
Export your data based on your needs
Identify analyte trends to avoid failing a PT
Quickly compare your lab's results in a study, standard or analyte to all other participants
Review and send reminders for your upcoming studies
Run Key Reports
Performance report: Sort and summarize your study performance by analyte or analyst for Demonstration of Capability.

Exception report: Identify and isolate unacceptable PT results to take corrective action.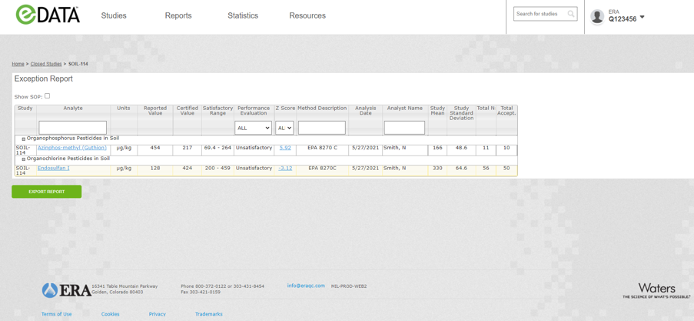 Custom data report: Create your own template and export your data by year, lab, evaluation, matrix, study, standard and analyte.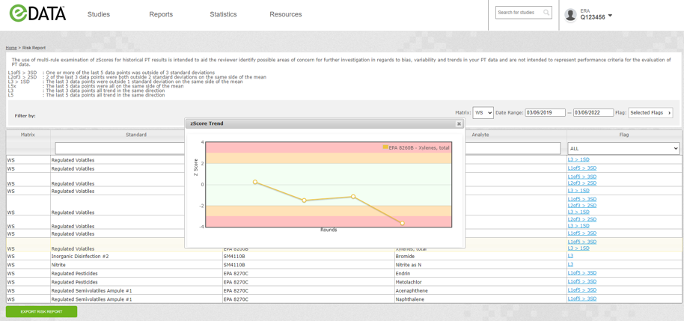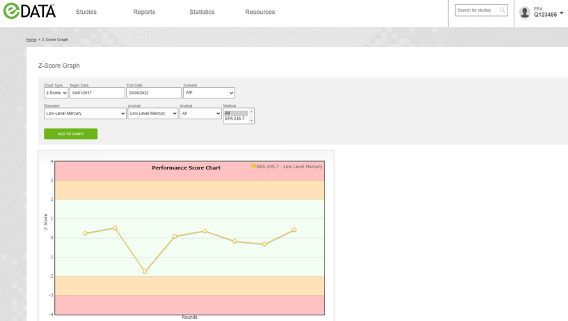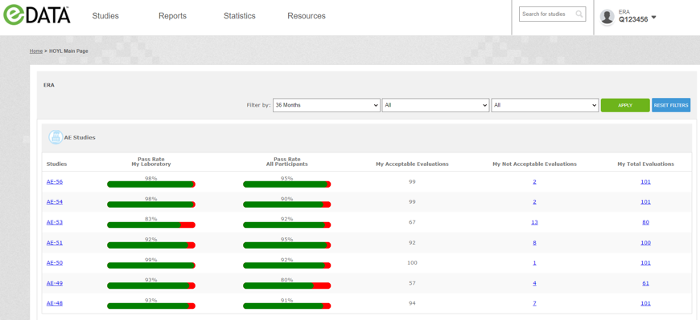 Monitor and Improve Lab Performance
Tools to empower Quality Managers:
Z-Score trending graph
PT status review by analyte, matrix and method
Health of Your Lab' reports
Upload PT Data from Your LIMS or CSV File
Customers upload over 10,000 PT data sets to ERA's eDATA System every year using our CSV Data Upload function. We provide technical support and simple step-by-step instructions so you can quickly upload your data.
Eliminate the possibility of transcription errors
Increase productivity
Spend more time reviewing the quality of your analytical data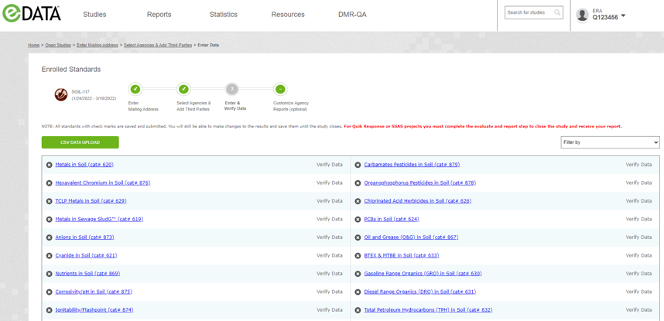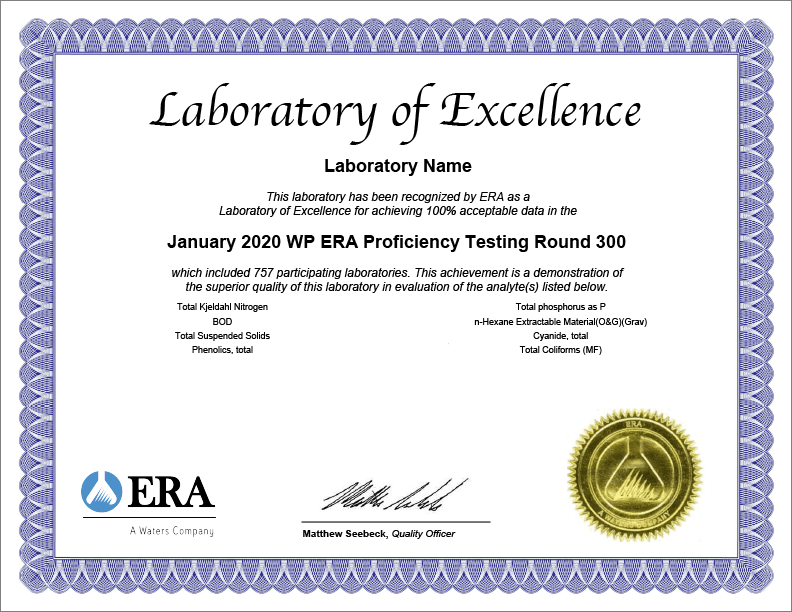 Certificates of Excellence and Recognition
Only awarded to laboratories that pass all standards in a study, demonstrate your lab's superior quality with our Certificate of Excellence. When your next study closes, log on to your eDATA account to view your new certificates at the end of your final report!