Discharge Monitoring Report-Quality Assurance
We help NPDES permit holders navigate the requirements of the EPA's annual DMR-QA study. When you partner with ERA, you gain access to experienced technical and customer service team members who provide expert guidance for every step of the study response process and ensure you have the right samples, at the right time.
Streamline your preparation for the DMR-QA study
From preparatory resources to product replacement and corrective action support, ERA offers industry leading guidance and tools to move you through the DMR-QA process efficiently.
Immediate notification of the EPA's Section 308 letter when the study is announced
Comprehensive explanation of PT process
Help understanding and meeting regulatory requirements
Free analysis tips and tricks webinars and resources
Practice QC samples
Corrective action parameters and support
Access to ERA's eDATA PT data management portal for ongoing program management
Follow ERA's roadmap to DMR-QA success
Here are a few quick links to key guidance and forms to help you plan your process. Access even more from our comprehensive resources page.

Get expert assistance for proficiency testing (PT) programs
As your partner in defensible data, we provide you with tools to effectively manage your PT program, assess risk and evaluate trends over time. To make it even easier, ERA created eDATA™, an online PT data management portal that helps you improve quality longer term.
Learn more about eDATA.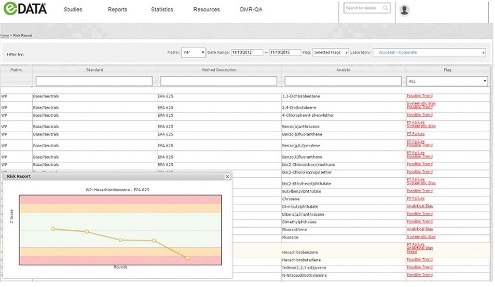 Access our order form
and begin your DMR-QA journey.
Have questions?
Contact our helpful customer service team.
DMR-QA 42 reports issued August 12, 2022
---
DMR-QA 42 Corrective-Action - Now what?
Lab received a "Not Acceptable" result
Determine root cause with CRM before performing retests
Participate in WP Study 330, 331 or 332 for retest
or
Analyze QuikResponse sample for retest
Submit results to ERA by Oct 21 or by published study closing date, whichever is earlier
Reference our PDF checklist for other critical dates
Need corrective action?
---
DMR-QA 42 Corrective Action Study Dates
| | | |
| --- | --- | --- |
| 2022 Compliant Studies | Open | Close |
| WP-330 | 7/18/2022 | 9/1/2022 |
| WP-331 | 8/15/2022 | 9/29/2022 |
| WP-332 | 9/12/2022 | 10/27/2022 |
---
Are you new to DMR-QA, or do you need a refresher on the process?
View DMR-QA educational videos and webinars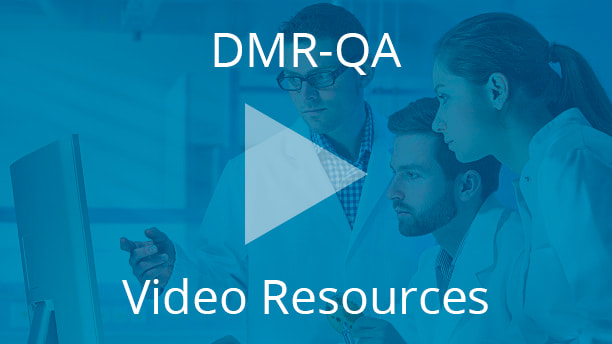 ERA DMR-QA webinars and videos help ensure pH, TSS and ammonia analysis success. Watch this sneak preview to learn about the topics we cover. Then,
check out our webinar series.
Access best practices and helpful tips
Check out our frequently asked questions for insights into studies, samples, reporting and more. You can also access the following DMA-QA analysis tips compiled by ERA's technical experts: